Chest harness Nylon
* In order to provide multilingual support this site uses machine translation, which may not be accurate.
Chest harness. The point of attachment on the back and sides.
Suitable for use with harnesses:
- Hong Kong
- Hong Kong multi-point
Application: caution against falling out of the harness when working on wires / ropes. Theater, cinema, circus, musical performances, show.
Attention!
We can make changes to the product in accordance with your requirements.
The product is intended
ONLY
for professionals in stunts and flying effects.
Shipping worldwide.
Select options:
Stunt coordinators and action directors from movies production, theatrical perfomances, aerial shows from all around the world use Tracers products. Among our clients there are Hollywood studios, Operas in Europe, Cirque du Soleil.
Geography of Tracers clients: Russia, Germany, Great Britain, USA, France, Italy, Spain, Sweden, Portugal, Ireland, India, Ukraine, Belarus, Israel, Hong Kong, Thailand, Malaysia, Iran, Poland, Czech Republic, Serbia, Romania, Greece, Turkey, South Africa, Lithuania, Latvia, Malta, Estonia, Australia, Japan, Belgium, Netherlands, Nigeria, Slovenia, Finland, Norway ..
Standards
Tracers vests are manufactured according to EN and ANSI standards for harnesses designed for work at height.
Tests for tearing straps Tracers
https://www.instagram.com/p/BwB0skKhoG3
Trapeze Trapeze Burst Tests
https://www.instagram.com/p/Bv6twvWBag_
Testing laboratory
With the 2017 of the year, Tracers collaborates with the testing laboratory of NRU MGSU in terms of testing and testing: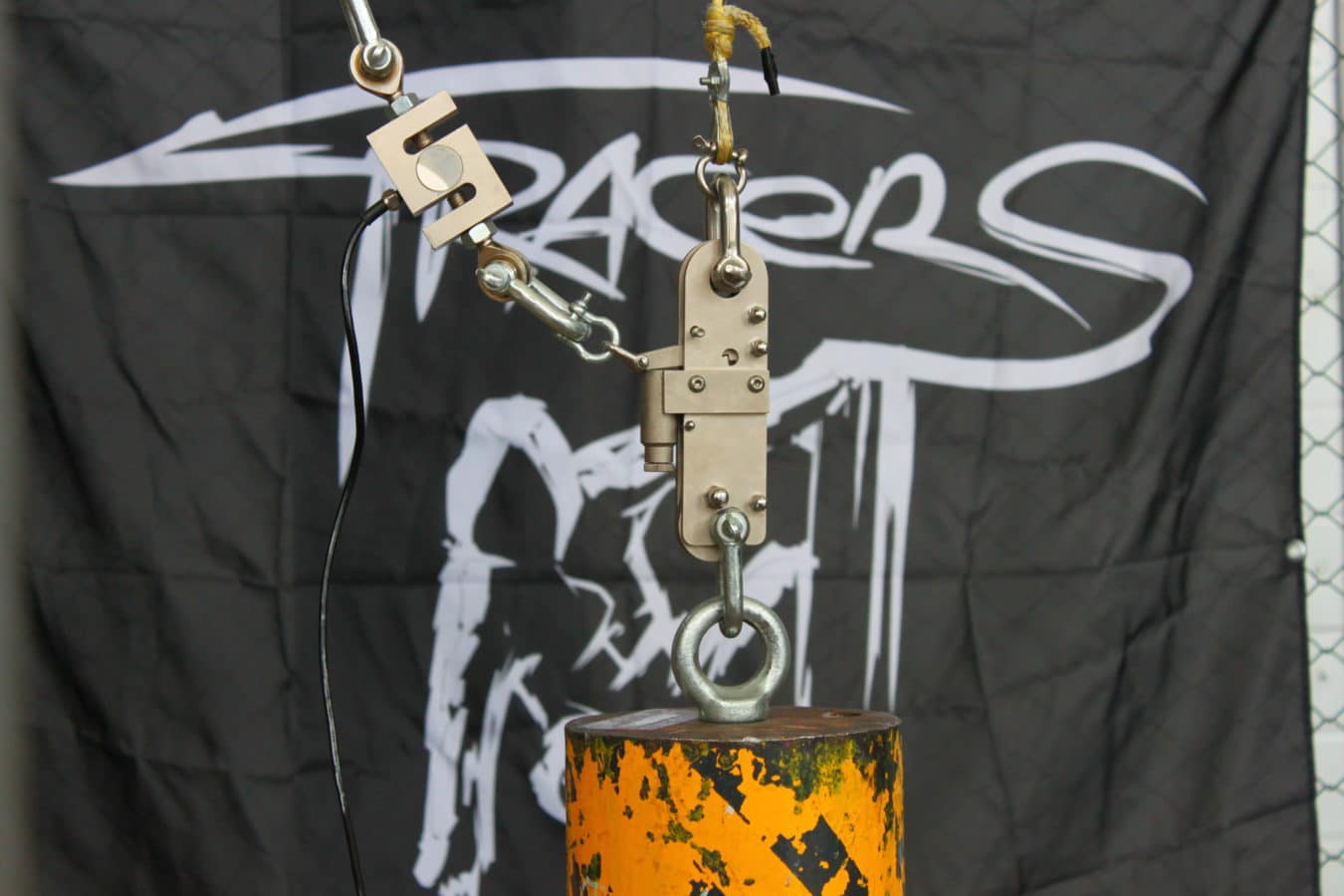 On photo: Load release device test
International standards
Information from the Climbing Sutra website (translation):
"All of our stunt vests are designed to withstand loads of at least 4000 pounds (~ 1815 kg). This rate is valid for any point of attachment on our vests with the exception of waistcoats with swivel (the Ultra Swivel),. The workload on each point must not exceed 1000 pounds ( ~ 450 kg).
Link to the source:
climbingsutra.com/#!__warnings
Information from the Amspec website (translation):
"Our products meet or exceed the standards Mil Spec standards, API, ANSI".
Note: The American ANSI standard stipulates a breaking load of at least 16 kN per full harness attachment point.
Link to the source:
amspecinc.com/about/index.html
Recommendations
Caution!
Tracers trick gear is exclusively for professionals!
All equipment must be inspected before and after each use! The manufacturer makes no warranty, and under no circumstances be liable for any injury, loss, damage or expense resulting from the use of this product.
Care and storage:
Store in a place protected from moisture, dust, exposure to aggressive environments.
To store use the suit bag in which the product is delivered.
Do not make any changes or modifications to the product without the manufacturer.
Shelf life of polyamide (nylon) products - 5 years
The product should be discarded using a 3 years.
Operating tips:
Use products suitable size and tighten the straps firmly into the buckle on the chest and leg loops.
Use snap hooks or shackles. Do not knot ropes and steel cables at the attachment points of the vest to avoid additional friction at the attachment points of the vest.
Inspect the product before and after each use, namely the lower and upper stitches (inside and outside of the product), slings (especially around the attachment points) and buckles for deformation.
If the integrity of the seam is violated, the material is worn out, or the tape breaks by 10%, the product must be rejected.
Products must be discarded not later than after 3 years of use.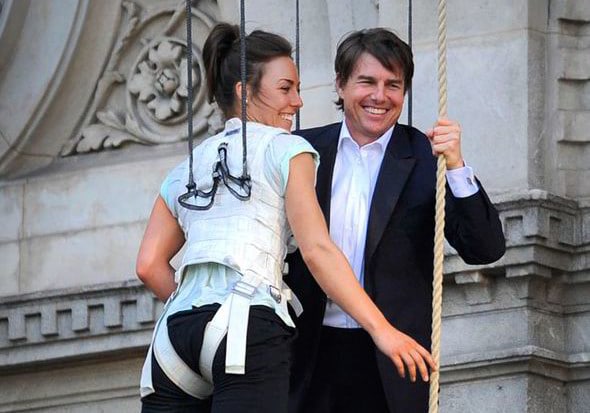 Look how ropes connected to vest

Notice how slings are used to double attachment points on the girl's vest.
Be alert and accurate during work at a height. Be safe.
Best Regards, Tracers.